Top 5 Reasons Automation Programs Are Failing to Deliver the Expected Business Benefits ...and How to Avoid them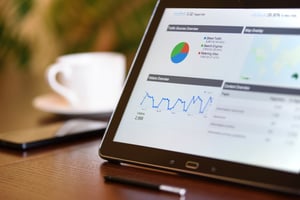 The impact of automation on business operations is undeniable. It's changing the way business gets done and it's not just hype – it's crucial for success. The projected growth for RPA software and services in the global market is estimated to reach $1.2 billion by 2021. Organizations that ignore incorporating an automation strategy will risk rendering themselves obsolete against competitors.
"Automation is quickly becoming one of the key levers to drive operational and digital transformation. The rate of adoption of RPA exceeds any other enterprise technology that has come about in the last decade" believes Anupam Govil, Partner at leading advisory firm Avasant.
Despite the increasing impact of automation, many organizations are unsure of how to implement programs successfully and lack the granular knowledge of how to drive success. In fact, according to Ernst & Young, 30-50% of initial RPA implementations fail. "Contrary to common perception, implementing RPA is not a slam dunk and RPA tools are not plug and play. Companies that rush into implementing automation without developing a roadmap or understanding the organizational impacts are bound to experience failure or misaligned expectations," according to Anupam Govil.
So, what's behind the failure of automation programs in enterprise businesses? This white paper will explore top reasons automation programs fail and four steps your organization can take to successfully implement a program.
About Anupam Govil
Anupam Govil is a Partner with Avasant, a leading management consulting firm focusing on Digital Transformation, Sourcing and Globalization services. He is also the President of AvaSense (wholly owned subsidiary of Avasant) which provides vendor governance services. At Avasant, he leads the Digital Transformation Practice, Banking and Insurance vertical as well as the Global strategy practice for Latin America. He is also a Board Member of Avasant Foundation and is on the board of several industry associations such SIG (Sourcing Interest Group), Global Digital Innovation Council, IRPA (Institute for Robotic Process Automation) and TiE (The Indus Entrepreneurs).
Anupam is a digital transformation and globalization advocate with over 25 years of experience providing sourcing, technology and strategic advisory services to global enterprises and private equity funds. He has advised governments and investment promotion agencies across more than 40 countries on driving economic development through ICT and Digital services. Nearshore America has consistently ranked him in the Top 30 Influential Industry Executives. Mr. Govil is also a sought-after keynote speaker and co-chairs several industry leading conferences such as Empowering Beyond series, Digital Convergence, IRPA's Automation Innovation Conference, Wall Street Tech and others.
About Avasant
Avasant is a leading management consulting firm focused on translating the power of technology into realizable business strategies for the world's largest corporations. Specializing in digital and IT transformation, sourcing advisory, global strategy and governance services, Avasant prides itself on delivering high-value engagements through industry-focused innovation and flexible client-based solutions.
Our seasoned professionals have an average of 20 years of industry-honed expertise, having conducted 1000+ engagements in over 50 countries. Avasant's next generation consulting and advisory methods have made it the top-ranked firm in its class, with recognition from numerous organizations, including: Vault, NOA, IAOP, and Wall Street Journal.
Avasant's engagement in the global market has inspired a strong commitment to community and purpose. Avasant Foundation supports technology and skill development programs to create employment opportunities for youth across Africa, Asia, the Caribbean and Latin America.
For more information, visit https://www.avasant.com.
Follow news, photos and video on Twitter at http://www.twitter.com/avasant, Facebook at https://www.facebook.com/avasantllc, and LinkedIn at https://www.linkedin.com/company/avasant.