Digital Citizenship in Alberta: 3 Public Leaders Discuss Innovation Projects
by Robert Brennan Hart of IT World Canada and Edward Wilson-Smythe (Principal, Avasant)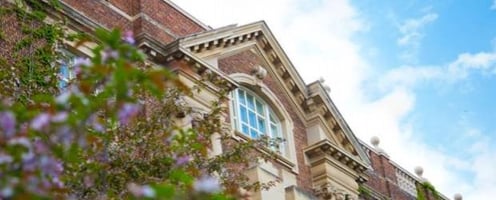 Economic development, especially in resource economies, has historically been a balancing act between forced false choices – growth vs. equity; opportunity vs. outcomes; profit vs. people; economics vs. environment.
Traditional approaches to economic policy have devolved into existential battles between two ideological solitudes, further entrenched in social and political divides that prevent meaningful discussion, policy and execution.
Alberta, for long the engine of Canada's growth, faces not only these policy debates, but also a new uncertainty related to what has historically been its primary resource – non-renewable traditional energy sources. Optimism in the face of uncertainty is no policy, and Alberta needs to balance a continued focus on the oil sands with a diversified and renewed focus on the other two critical natural resources every sovereign has at its disposal – land and people.
The planned and purposeful application of emerging technology to economic development, through a true partnership between entrepreneurs, governments and societies, can create new employment opportunities, new pathways to success, and new communities linked through technology into common social and economic pursuits.
Financial institutions, particularly through credit, become critical to this new model for economic development, by supporting the various drivers of innovation, making opportunities available to a broad ecosystem of citizens and residents, and reflecting emerging patterns of value and consumption that are different from what existed even 10 years ago. Innovation in finance, when partnered with technology-driven economic development, can truly revolutionize how societies are defined, formed and function, and how value is defined, created, and shared.
Read the full article at IT World Canada Blog


About Edward Wilson-Smythe
Edward Wilson-Smythe is a Principal in Avasant, and the global lead of Avasant Digital, a consulting practice focused on defining and executing technology-driven business strategies for major enterprises and technology companies.
Mr. Wilson-Smythe is a seasoned technology and strategy consultant, with over 20 years of industry and consulting experience in advising CxO-level clients and government policy makers develop and execute technology-enabled business strategies that leverage emerging trends in technology and sourcing models to enable the digital enterprise and drive superior business results.
He is a pioneer is developing and applying emerging sourcing approaches to new technology-enables business models, and has extensive experience with the full range of sourcing advisory services, from strategy and business cases to procurement, contracting, negotiation, governance, transition, and ongoing contract & performance management.
About Avasant
Avasant is a leading management consulting firm focused on translating the power of technology into realizable business strategies for the world's largest corporations. Specializing in digital and IT transformation, sourcing advisory, global strategy and governance services, Avasant prides itself on delivering high-value engagements through industry-focused innovation and flexible client-based solutions.
Our seasoned professionals have an average of 20 years of industry-honed expertise, having conducted 1000+ engagements in over 50 countries. Avasant's next generation consulting and advisory methods have made it the top-ranked firm in its class, with recognition from numerous organizations, including: Vault, NOA, IAOP, and Wall Street Journal.
Avasant's engagement in the global market has inspired a strong commitment to community and purpose. Avasant Foundation supports technology and skill development programs to create employment opportunities for youth across Africa, Asia, the Caribbean and Latin America.
For more information, visit https://www.avasant.com.
Follow news, photos and video on Twitter at http://www.twitter.com/avasant, Facebook at https://www.facebook.com/avasantllc, and LinkedIn at https://www.linkedin.com/company/avasant.