The New Realities of Cloud Computing in 2018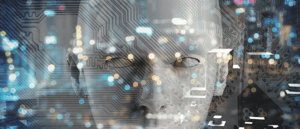 Over the past five years, cloud services have moved from being perceived as a risky solution suited for non-critical services to prevalence in the vast majority of enterprises impacting the vast majority of business functions.
Cloud services have reliably addressed the false promises of inflated expectations, myopic forays into disjointed and non-critical solutions, the steady assault of misleading claims from legacy vendors cloudwashing legacy solutions, challenges from frivolous new entrants who trivialize the concept of cloud, and legitimate concerns about security, privacy, and sovereignty. For cloud services to become ubiquitous across enterprises and business functions in the face of these challenges is a testament to the steep change in utility costs that cloud delivers, the acceleration in innovation that cloud enables, and the potential for discontinuous business value that cloud makes possible.
This success has been accompanied by exponential increases in the criticality of business functions which leverage the cloud, the diversity of technology and service delivery models delivering cloud services, and the complexity of management and governance models for cloud services. As cloud services have matured beyond the confines of peripheral and experimental solutions into the core of the enterprise, these enterprises need to integrate cloud into transformation strategies, leverage cloud for enterprise-scale solutions, and manage cloud as a strategic imperative.
This new breed of enterprise cloud services is already the foundation of enterprise transformation. Whether it can be the catalyst for the next wave of technology-driven innovation depends on how enterprises shape the direction of transformation and harness the power of enterprise cloud.
Read the full article at IT World Canada Blog


About Edward Wilson-Smythe
Edward Wilson-Smythe is a Principal in Avasant, and the global lead of Avasant Digital, a consulting practice focused on defining and executing technology-driven business strategies for major enterprises and technology companies.
Mr. Wilson-Smythe is a seasoned technology and strategy consultant, with over 20 years of industry and consulting experience in advising CxO-level clients and government policy makers develop and execute technology-enabled business strategies that leverage emerging trends in technology and sourcing models to enable the digital enterprise and drive superior business results.
He is a pioneer is developing and applying emerging sourcing approaches to new technology-enables business models, and has extensive experience with the full range of sourcing advisory services, from strategy and business cases to procurement, contracting, negotiation, governance, transition, and ongoing contract & performance management.
About Avasant
Avasant is a leading management consulting firm focused on translating the power of technology into realizable business strategies for the world's largest corporations. Specializing in digital and IT transformation, sourcing advisory, global strategy and governance services, Avasant prides itself on delivering high-value engagements through industry-focused innovation and flexible client-based solutions.
Our seasoned professionals have an average of 20 years of industry-honed expertise, having conducted 1000+ engagements in over 50 countries. Avasant's next generation consulting and advisory methods have made it the top-ranked firm in its class, with recognition from numerous organizations, including: Vault, NOA, IAOP, and Wall Street Journal.
Avasant's engagement in the global market has inspired a strong commitment to community and purpose. Avasant Foundation supports technology and skill development programs to create employment opportunities for youth across Africa, Asia, the Caribbean and Latin America.
For more information, visit https://www.avasant.com.
Follow news, photos and video on Twitter at http://www.twitter.com/avasant, Facebook at https://www.facebook.com/avasantllc, and LinkedIn at https://www.linkedin.com/company/avasant.