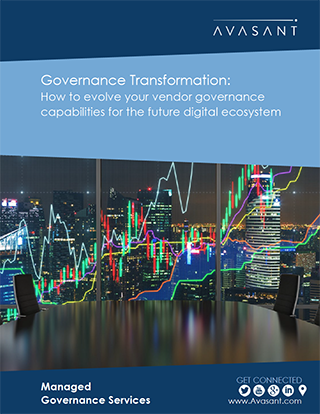 New business reality:
Governance transformation has become a new imperative for organizations to manage the new generation of digital vendors to drive strategic leadership and innovation to enable digital business strategies.
As digital business initiatives become increasingly common, we must change the way we manage and govern vendor ecosystems in order to realize the value of the future digital enterprise. Discover the "what", "why", and "how" of digital governance transformation.